You are here:
Allen's Security Services
Allen's Security Services
We have the experience to offer a specialist security solution for your facility.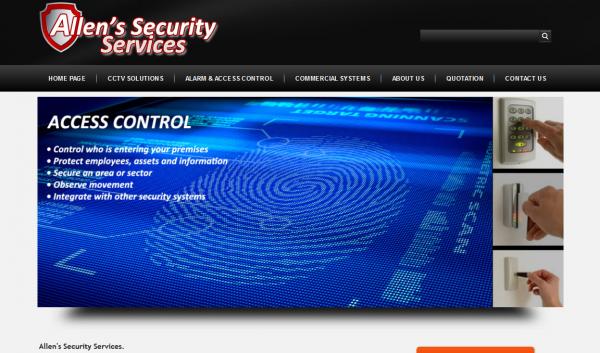 Contact person
Address:
9 The Fell, Thurgoona 2640, New South Wales, Australia
Business Details

Map

Reviews
Allen's Security Services specialize in automated building security, our aim is to supply, install and commission the correct systems to suit your building and our client's requirements.
Follow up 24 hour service and client support is our specialty, customised electronic security solutions can be designed for specific residential, retail, commercial and industrial requirements. Our dedication to offering maximum protection is what sets us apart from other security company's. We offer our customers peace of mind.