You are here:
Tactical Fitness
Tactical Fitness
Here at tactical fitness we aren't here to change your body, we are here to change your life.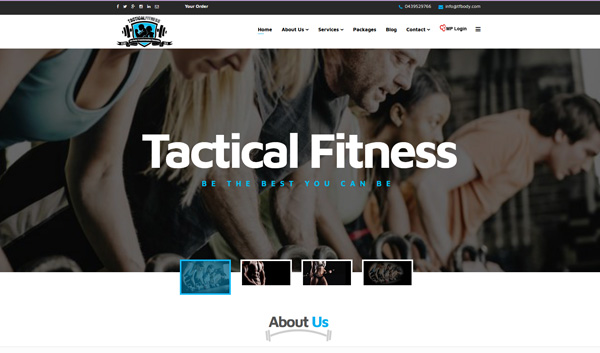 Contact person
Address:
Mentone Victoria
Business Details

Map

Reviews
Here at tactical fitness we aren't here to change your body, we are here to change your life simply by teaching you the easy steps to healthy weight loss but more importantly how to maintain this by introducing you to a community of like minded people with similar goals and helping you re-establish healthy habits with nutrition and exercise.
F.I.R.E Program
F.I.R.E is Focused Intense Resistance Exercise
The Metabolic Precision research-proven system shown in clinical studies to consistently deliver rapid improvements in body shape! Experience all of the benefits of Personal Training at a fraction of the cost, with small groups of 4 to 6 people and make some new friends. Our programs are specifically designed to cater for all fitness levels so you never have to worry about being left behind thinking that you are not fit enough.
I.C.E Program
I.C.E (Intense Cardio Exercise)
Most attempts at cardio wipe out any chance of body shape improvements. I'm sure you know lots of people that spend hours in the gym or on the treadmill and they never change! ICE is a science-based approach that maximizes fitness & fat loss! In fact the research behind ICE principles show you can burn up to 3 times more fat during cardio exercise!
Transformation Challenge
What is Metabolic Precision?
Metabolic Precision is perpetual. Each MP 12 week program lays the foundation for even greater success in the next program. In fact, subsequent MP programs yield better results, with less effort!
Mums N Bubs
Healthy relationships with your body
Mums and bubs - pre and post natal training designed around strengthening your pelvic floor, core and general health and well being in your pre and post natal phases.